October 9, 2020
The Most Popular Bitcoin Wallets in 2020
It is very important to choose a correct cryptocurrency wallet because it is your personal money. A wallet is a place where the money is stored. There are some criteria of the quality Bitcoin wallet. This reflects how easy and safe it is to use. The last criteria is the most important.
Unfortunately, most easy-to-use wallets are not as safe as wallets that are associated with some simple functions.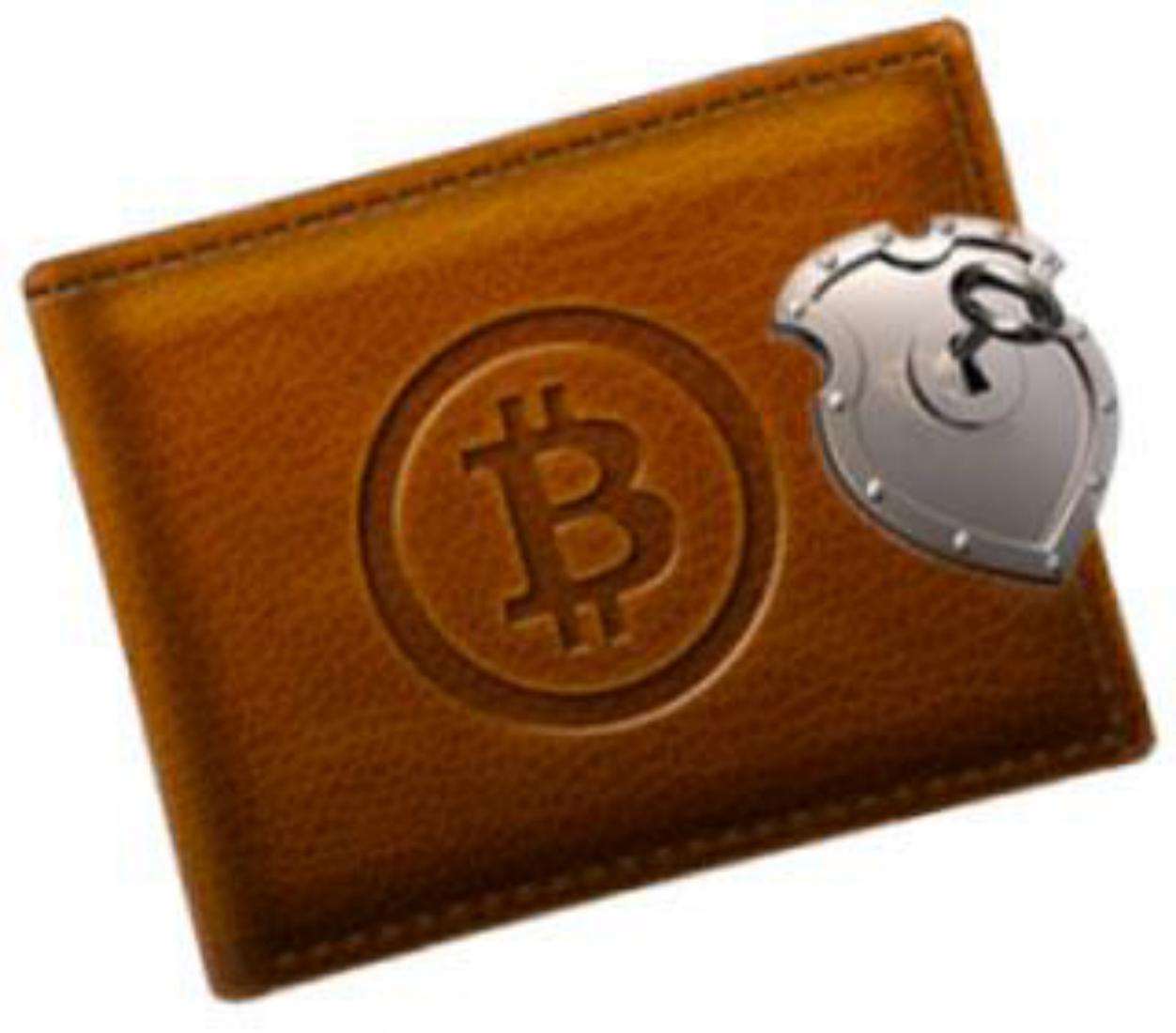 Also, a good cryptocurrency wallet must have at least two cryptocurrencies that can be used simultaneously. Let's describe some kinds of Bitcoin wallets.
The main types of wallets
The cryptocurrency wallet is not a real wallet. It doesn't store money, but it stores a private key with money. Cryptocurrency is decentralized. It means that multiple copies of it are stored in a special place named Blockchain. If money is lost or stolen it can be restored immediately because there are a lot of copies of recordings in the other places. That's why the cryptocurrency is so protected.
Choosing the best cryptocurrency wallet is associated with the seeking for an easy to use but a safe place to store your money. It is recommended to have more than one cryptocurrency wallet created for different goals.
There are two big categories into which wallets are divided. These are cold wallets and hot wallets. Let's describe them in detail.
Cold wallets
One of the most specific characteristics of this type is a lack of connection to the internet. For example, this is a piece of paper with a public and private key. You can get access and send your money to other people via this key.
Cold wallets are the safest because no one has a possibility to steal the money. Hackers can't steal money without the internet.
One more type of cold wallets are the wallets created on the computer without an internet connection.
All cold wallets are hard to use if you want to pay money immediately. That's their main disadvantage.
Hot wallets
There are three basic types of hot wallets that have a different level of convenience and safety:
Hardware wallets. This type of wallets can also be cold if the computer to which they are connected doesn't have an internet connection. The hardware wallet is a physical device such as a flash drive that you can connect to a computer or mobile device.

Software wallets. This type is an application created for desktop, tablet, or smartphone.

Online wallets. This is the most universal type. All you need is to write down the address of your wallet in the web browser.
The most popular hardware wallets
Ledger, Trezor, and Coinkite are the most popular cryptocurrency wallets and considered representatives of this type. This option is good for people who want to have the safest wallet with the best level of comfort, according to Nick Percoro.
There are these advantages hardware wallets have:
A small physical size. You can keep them in your real wallet and use them with the devices you want.

User experience. We said above that the best cryptocurrency wallet supports at least two cryptocurrencies. These devices maintain transactions with a lot of different digital currencies.
You should understand that these devices can be vulnerable to malware. Due to this, we don't recommend you use them with unknown computers. Also, install special software to kill computer viruses. In theory, these wallets are protected from malware but you are supposed to use them carefully.
The small physical size is also a disadvantage because you can lose it if you need to use it very often. You always need to keep track of your Ledger and Trezor or other hardware wallets.
Some hardware wallets support Bluetooth technology and can be connected from a distance. Yet, the level of safety is significantly lower than with physical access. If you want to use a wallet not only for Bitcoin, this option is not bad.
Coinkite is a great option because it has a special security chip that helps to protect your money from thieves.
The most popular Software Wallets
This type is easier to use but security is lower. If the software is well-thought-out, the probability of successful hacker attacks is almost zero. This type is an average safety option. This is a great option for users who use cryptocurrency for payments very often. You can use software and hardware wallets together. For example, the majority of money is kept on your Trezor and you transfer part of this money to your software wallet.
One of the best software wallets is The Electrum. It is convenient and used by people around the world. It was created in 2011 and managed to become the most respectable cryptocurrency wallet. You should understand that keeping all the money you have on your computer is not a good idea. This wallet has one disadvantage. You can't use it for any other cryptocurrencies. You can use it only for Bitcoin.
Jaxx is a great alternative to The Electrum. It is also easy-to-use and has a similar level of security. Also, it supports generating private keys on the base of "seed words" or better known as mnemonic phrases.
Web-Based Wallet
Web-based wallets are the easiest type and the most insecure. Yet, they have a lot of advantages, such as:
Lack of a need to download all blocks in the network. It takes a lot of time and online wallets can solve this problem.

You can use many devices to control your cryptocurrency and carry out the payments. Access to the internet is all you need to use the wallet. It is very convenient.

Additional features that are present on most services of this type. For example, you can transfer money using an email address and many other interesting actions such as sending notifications and using address books.
Why are web-based wallets so insecure? You actually give your money to another person. In this situation, the other entity can steal your money in a matter of seconds. Protecting your money doesn't depend on you if you use online wallets.
However, you can use these wallets if you want to make operations with relatively small amounts of money.
Let's consider some web-based wallets with different features.
Cryptopay
This is a British company created in 2013 that tries to offer the best conditions for keeping cryptocurrency. It can be used for storing both cryptocurrency and fiat money and for exchanging them. There are a lot of advantages that this wallet has:
Easy-to-use. This cryptocurrency wallet was created to make the life of users simpler. It has a lot of additional features.

It is very convenient for people who carry out internet payments very often. Also, developers created special debit cards with cryptocurrency. This feature helps users make real payments simpler. You can use it as a usual bank card at the cash register in the supermarket.

You can easily exchange cryptocurrency and fiat money.

There aren't any hidden transactions and fees as developers declare, but you should remember that it can be false information.

Users are provided support in 5 minutes.
Blockchain.info
This is one of the most popular cryptocurrency wallets in the world. It supports many languages. This fact makes it accessible to people from different countries. The group of users consists of 5 million people. You don't have to install this wallet on your computer and all your money is protected using special algorithms.
The advantages of this wallet are:
A big number of supported languages

Security

Mobile version developed for different platforms.
Leobit
This wallet has a very interesting feature. This is both a hot and a cold wallet. It was created to protect the money of users. It has a very simple interface. You need a little time to register your account in the base of this company. It is registered in the EU country. This fact guarantees safety.
There are a lot of advantages to this service:
Possibility to create the wallet very easily, keep the money safely, and decide which commission you are ready to pay automatically.

Keeping your private keys using special technologies of protection with a possibility to import them from other wallets.

You need both SMS-authentication and password if you want to use the wallet.

Possibility to create a huge number of addresses in one account. You can keep track of the commissions in the Bitcoin network via a special explorer.
Also, this company offers online support in a 24/7 mode. You can always get answers to your questions if you have them.
CoinPayments
This cryptocurrency wallet supports almost 2 thousand different cryptocurrencies. You can exchange cryptocurrency with minimal fees. It makes the service very convenient. Also, you can use Bitcoin cranes to get some money for free.
Some facts about this wallet:
Supports different languages

Supports two-factor authentication

Supports mobile devices based on iOS and Android.
Mobile cryptocurrency wallets
Mobile wallets are a type of application that helps to carry out payments with cryptocurrency from mobile devices. This is a type of hot wallet because it requires an internet connection. Usually, you need to use QR codes or NFC to pay money. The last option is the most convenient. You should understand that mobile wallets are as unsafe as online. You can also lose your phone and increase the risks of losing your money.